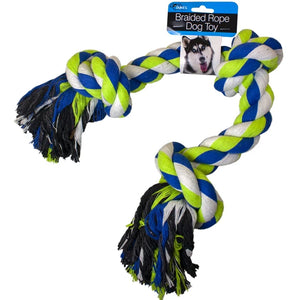 Braided Rope Tug Toy
The Heavy Duty Braided Rope Pull Toy is specially made to chew and gnaw. The colorful rope is knotted and twisted with a cotton blend making it a perfect tug of war toy for you and your pet.
Approximate rope measurements are 28" from end to end.