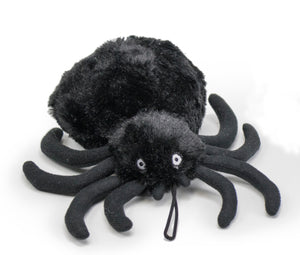 Creepy Spider Toy with Tennis Ball Inside
Plush black spider medium chewability dog toy.  With a plush belly and a tennis ball body, this toy is ready to play, inside or out.  Just in time for Halloween fun!
The fun doesn't stop if they tear through the seams, a tennis ball toy is waiting inside—two toys for the price of one! (No squeaker).
This cutie is approx. 9" X 7"