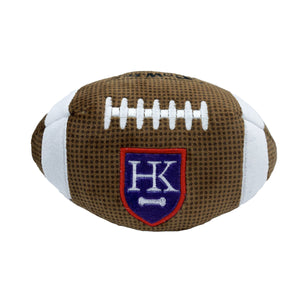 Lulubelles Power Plush Football
Each whimsical Lulubelles POWER PLUSH toy is backed inside with an extra layer of mesh fused on the inside to make these high-quality, soft plush and durable toys! No loose pieces and each seam is reinforced using nylon seam tape for extra strength. All toy material used is safe, non-toxic and has no heavy metal. Squeeze! Squeak! Each toy has a squeaker inside! 
 • MACHINE WASHABLE AND DRYER SAFE - All of Lulubelle's toys are machine washable and dryer safe. 
 • SQUEAKER INSIDE - Every one of Lulubelle's toys comes with a squeaker inside.
6" Small
10" Large